Essential Oils
Now Essential Oils, 3 Variety of 30ml: Energizing - Peppermint, Rosemary, Cinnamon Cassia
Regular price
RM113.70 MYR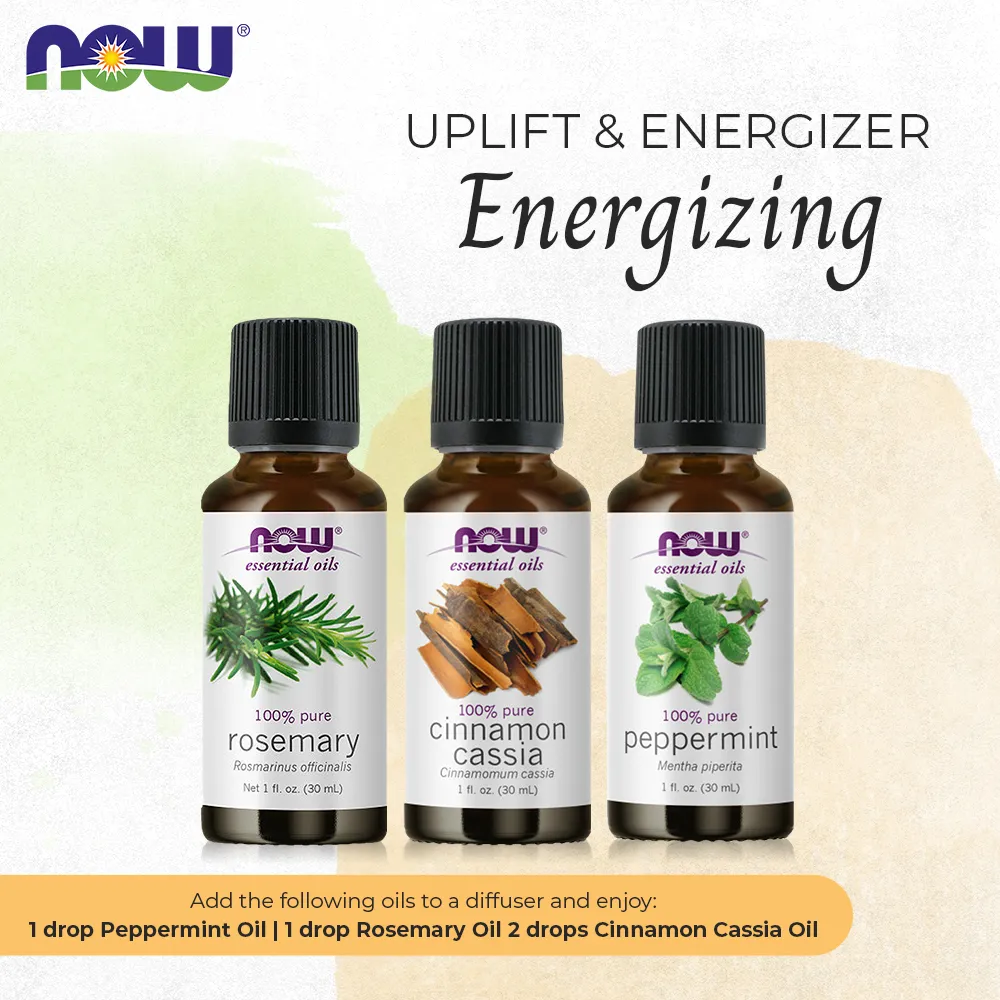 Now Essential Oils, 3 Variety of 30ml: Energizing - Peppermint, Rosemary, Cinnamon Cassia


This bundle set includes 3 variety of Now Essential Oils as below:
NOW Essential Oils, 3 Variety of 30ml: Energizing - Peppermint, Rosemary, Cinnamon Cassia
NOW Essential Oils, Rosemary Oil, Purifying Aromatherapy Scent, Steam Distilled, 100% Pure, Vegan (30 ml)
NOW Essential Oils, Peppermint Oil, Invigorating Aromatherapy Scent, Steam Distilled, 100% Pure, Vegan, (30 ml)
NOW Essential Oils, Cinnamon Cassia Oil, Warming Aromatherapy Scent, Steam Distilled, 100% Pure, Vegan, (30 ml)


Energizing


Add the following oils to a diffuser and enjoy:
.1 drop Peppermint Oil 1 drop Rosemary Oil 2 drops Cinnamon Cassia Oil

Caution: Essential oils are highly concentrated and should be used with care.
Only diffuse essential oils in a well-ventilated area. For adult use only.
Keep out of reach of children. Not for internal use. Avoid contact with eyes.
Consult a healthcare practitioner before using if pregnant/nursing.


NATURAL/RESPONSIBLY MADE - This oil is extracted through fractional distillation of crude decamphorized oil. Made in state-of-the-art laboratories, naturally derived and subject to purity testing in-house, vegan and never tested on any animals.


100% PURE/UNDILUTED - Our essential oils are highly concentrated and 100% pure and free of synthetic ingredients, delivering the very best benefit of the source of the plants, fruits, seeds, flowers, bark, stems, roots or leaves from which they come.


MULTI-USE/BENEFITS - Aromatherapy is an ancient and time-honored tradition. Can be used in diffusers to breathe fresh air into a room or to enjoy aromas that relax or stimulate your mind. Melt away stress and tension in an instant with a simple drop.


CLEAN/SAFE ALTERNATIVE - Presents a safe, natural alternative to toxic, artificial aerosal sprays or messy candles. If you are concerned about keeping your home both clean and fire-safe, we highly suggest throwing some essential oils in the mix!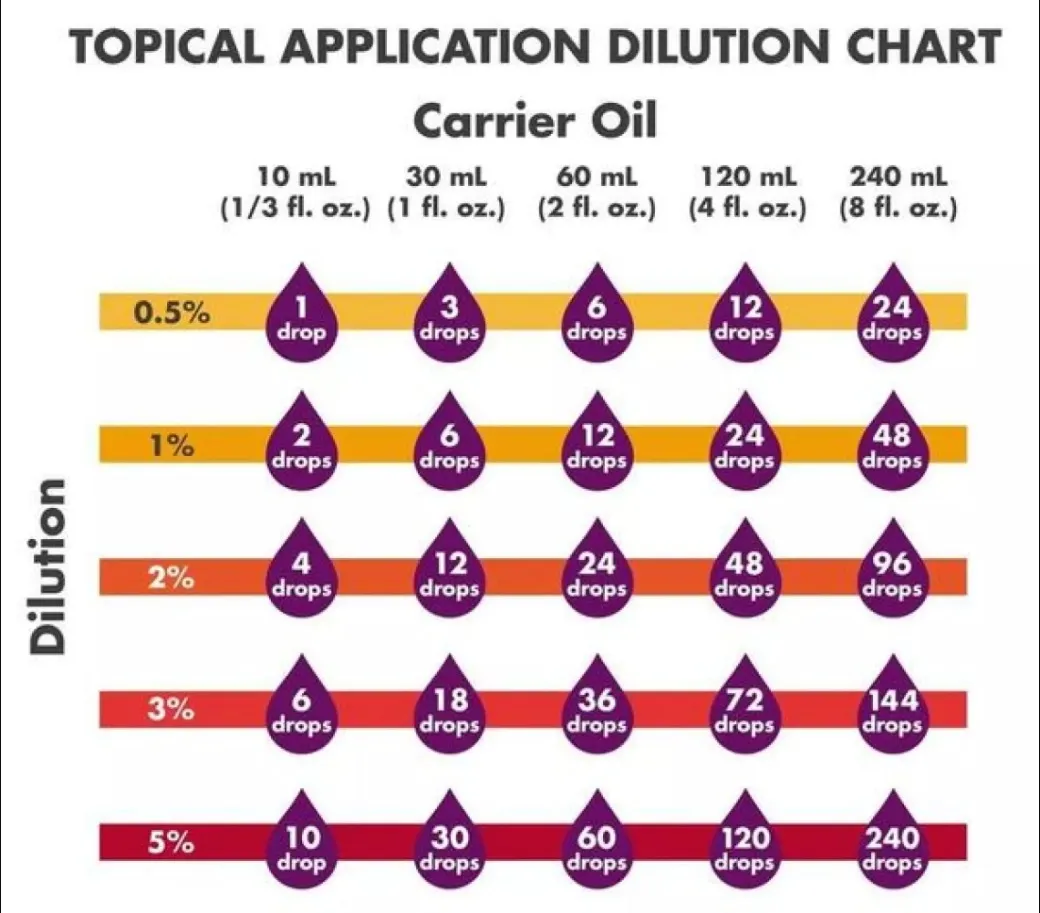 Topical Dilution Guidelines: When mixing different scents, make sure to stick to the drop ratio in the essential oil dilution chart above. For instance, if you need 8 drops of essential oils for a mixture and you want to use 2 different oils, you would use 4 drops of one oil and 4 drops of the other (or whatever scent ratio you like as long as the total drops don't exceed 8). When trying to determine how to dilute essential oils, always start small with the number of essential oil drops and increase to the dilution ratio as desired. This Conversion Chart uses recommended dilutions for adults 18 and older. Please talk to your health practitioner before using essential oils with children and teens, or when pregnant or nursing. We do not recommend using dilutions above 5% in topical applications. Ten percent is typical of a perfume but not recommended for all-over skin application. Percentages may vary based on the essential oil and application. Essential oils require dilution for topical usage. Do not use undiluted essential oils on your skin. For facial applications such as masks or oils, a 1% or less dilution is recommended. For massages oils and other leave-on body products, we recommend a 2% dilution, and for other rinse-off bath and body products, we recommend 3%. NOW® essential oils should never be ingested. Please consult an essential oil book or other professional reference source for suggested dilution ratios. When in doubt, please check with a licensed practitioner before use.